Bio For Norma Uranga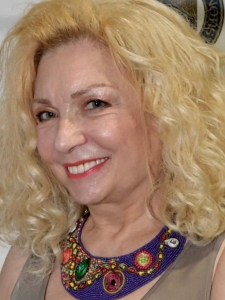 Hypnosis & Life Coaching of Westchester


530 Riverdale Ave Apt 6C
Yonkers NY 10705
917 217 1553

SPANISH SPEAKING hypnotist, life coach and meditation coach with specialized training in pain management, stress management, corporate coach. A retired Ph.D, educator/administrator with substantial experience, (twenty-five years) training professionals in NYS's educational initiatives and brain compatible instruction in the schools. Adjuct professor for College of New Rochelle and Mercy College in New York. Credentials include a Ph.D with valid research experience.