Bio For Patricia Varga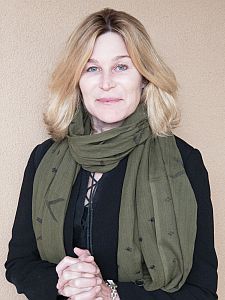 Patricia Varga Leadership


1418 Luisa Street
Santa Fe NM 87505
626 403 7575

Patricia is a publisher, author, artist, and certified hypnotherapist using both Create to Heal® and the RTT® Methods, recognized for her ability to engage people in their healing process. Her signature program, Create to Heal®, is taught in hospitals and cancer centers across the United States and in domestic violence shelters worldwide. Also a cancer survivor, Patricia works with patience, healthcare providers, and medical school students on the art and practice of mindfulness, gratitude, and compassion. The Create to Heal program uses all forms of art, inducing guided meditation, uplifting music, the color and motion of art, and creative writing, including "Scribbling and Doodling," to shift the experience of one's journey with cancer, pain, and other lie challenges. Her books, mindfulness app, and art cards reduce stress and encourage greater participation in the healing and recovery process.