Bio For Linda Campbell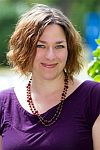 The Horizon Center School of Hypnotherapy


228-1175 Cook Street
Victoria BC V8V 4A1
250 415 3412

Graduate Meridian Institute Duncan, BC; Bachelor of Education, Univ of Victoria, BC. School Owner - The Horizon Center. Specializing in Phobias, Anxiety, Relationship Issues and Weight Reduction. The consultation is always free.