Bio For Michael Johnson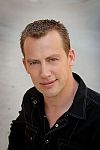 Michael the Hypnotist


3033 Pattiz Ave
Long Beach CA 90808
562 505 5981

Emergency Room Nurse and Hypnotherapist dealing with pain and anxiety. I have a private practice in hypnotherapy. I am a certified Hypnotherapy instructor. When do you want your change to begin? Schedule your session today!