Bio For Erin McPherson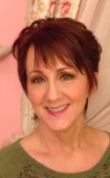 McPherson Hypnotherapy


1531 Avenida de Los Arboles
Thousand Oaks CA 91360
805 405 4672

I trained in hypnotherapy while deployed in Afghanistan as a military member. I have real world experience with anxiety, stress, PTSD, sleep issues, relaxation and smoking. I am a graduate of Coleman's Hypnotherapy and member of the Air National Guard.