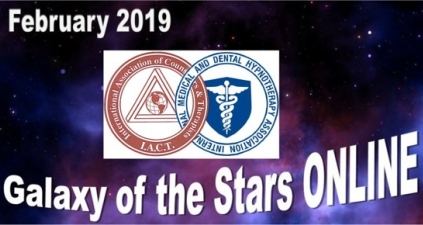 A 2-day LIVE online symposium was held Feb 2nd & 3rd, 2019. The symposium highlights the hypnosis practitioners most requested topics: Smoking Cessation, Weight, Chronic Pain and Stress.
SHAWN CARSON - SMOKING CESSATION: Saturday 10-1:30 AM ET
KELLEY WOODS - WEIGHT LOSS WITH HYPNOSIS: Saturday 2-5:30 PM ET
LOIS PRINZ - PAIN IS NOT THE PROBLEM: Sunday 10-1:30 AM ET
MICHAEL WATSON - FREEING THE EMOTIONAL HOSTAGE: Sunday 2-5:30 PM ET
PACKAGE WILL INCLUDE:
-HANDOUTS TO ALL PRESENTATIONS
-14 HOURS OF CONTINUING EDUCATION - CEUs
-VIDEO RECORDINGS OF ALL LECTURES SENT IN DIGITAL FORMAT ON A FLASH DRIVE.
Price $129.00