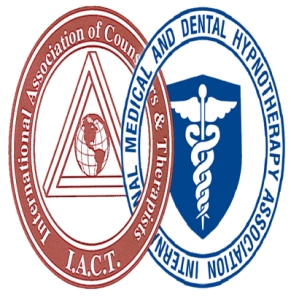 IACT & IMDHA Proudly Presents The Galaxy of the Stars "Hypnosis Around the World" ~ LIVE Online!
A 2-day LIVE online symposium that you can attend in your slippers! The symposium highlights unique techniques and approaches to working in hypnosis. Each quadrant is taught by seasoned educators who, collectively represent decades of experience in the profession! You'll want to register early to reserve your place. 'Virtually' everyone will be there! 14 hours of essential hypnosis education for one low price! This is a LIVE event and all participants will receive a copy of the video recordings on a convenient flash drive for their personal hypnosis library!
The stars shine brightly even in the daytime during
the Galaxy of the Stars – Star Studded - Weekend!
Saturday, September 10th, 10 a.m - 1:30 p.m. (EST)
HYPNOKIDS: The booming market of Child & Teen Hypnotherapy
Presented by: BARBARA SCHOLL
Would you ever have guessed that Child & Teen Hypnotherapy is THE booming market niche? Surprising, isn't it? Today's parents are actively looking for drug-free, alternative therapy methods that provide fast results. This trend is global and going strong. Child & Teen Hypnotherapy is THE answer to this demand. However, since this specific market is dramatically lacking trained hypnotherapists, it's imperative to spread the news about how easy, cool, and absolutely rewarding (personally and financially) it is to work with this age group.

Barbara will take you on a dynamic and very visual ride granting you surprising insights into Child & Teen hypnotherapy, particularly the HypnoKids® method. Further, be assured that she will fill your professional training backpack with concrete hands-on tools you can apply directly in your practice, such as:
• Do I have what it takes to work with children?
• Why Child & Teen hypnotherapy makes your business take off.
• Formalities to consider according to your country.
• Process-oriented, what does that mean?
• The professional pre-talk: how do I explain hypnosis and the subconscious mind to youngsters and their parents?
• HypnoKids® Virtual Reality program
• The pre-talk alone with the child.
• Child adapted inductions.
• Working with younger children: The journey inside the body…
• The 3 ways how to work with younger children.
• How to go about bed-wetting, step by step.
• Uncovering, cause-oriented Regression for older kids and teens.
• Stunning case studies. Pollen-allergy, Misophonia, and Fear of deadly disease.
• The youngsters are our script - making hypnotherapy easy • Post-hypnotic anchors.
• The post-hypnotic interview.
• How to book the follow-up session.
• Barbara's personal marketing tips for your website, Facebook, LinkedIn and Instagram.

BIO
Barbara grew up in Switzerland, Brazil, and the USA. With great passion, she directs all her spotlights toward Child and Teen Hypnotherapy. After receiving a B.A. degree in International Relations in 1990 from Emory University in Atlanta, USA, she worked in the private sector for ten years. Fascinated by hypnosis, she completed her hypnosis training in 2008 in Zurich. She works as a hypnotherapist in Effretikon, near Zurich, Switzerland. She is very happy to train others because trained specialists then help and heal the children in their region. Together, they not only transform young lives for a better future - they heal entire families.




Saturday, September 10th, 2 p.m. - 5:30 p.m. (EST)



OPTIMIZE YOUR SESSIONS FOR MAXIMUM BENEFIT
Presented by: Claudia Klein & Arno Stadler
With over 30 years of combined experience practicing and teaching hypnosis, Claudia and Arno share their insights and also teach important client-centered techniques which have been developed by SAIH as well as expanding the better-known practices to improve efficiency and success with your clients.

BIO
Claudia Klein and Arno Stadler are the owners & principal instructors at SAIH & the Mastermind Training Centre. The South African Institute of Hypnotism was established in 1998 making it the most established institution of its kind in Africa.




Sunday, September 11th, 10 a.m - 1:30 p.m. (EST)



THE CONFIDENT HYPNOTIST
Presented by: Nicole Wackernagel
The self-confidence of a hypnotist is crucial for success in his hypnosis sessions but also ultimately his practice. Nicole takes you on a journey to yourself. Learn new & simple ways to get problems under control and the most important points, where and how, you can be confident in a hypnosis session. Becoming more confident as a hypnotist is also a transformation you make yourself - you can only win!

• What is self-confidence, and why is it so elementary important, especially in the hypnosis practice?

• What are things you need to do so that your hypnosis session succeeds safely.

• How can you work on your confidence so that clients gain more trust in you and you have more clients in your practice?

BIO
Nicole is a full-time hypnotherapist from Switzerland and the director of the Swiss Hypnosis Institute. As a new hypnotist, she was shy and feeling not confident at all. She built up her confidence massively due to different trainings and trainers. Today Nicole is one of the well-known hypnosis trainers in the German-speaking world, she is teaching her confidence training in Germany, Austria, and Switzerland for more than 5 years. She is also a competent Keynote speaker.




Sunday, September 11th, 2 p.m. - 5:30 p.m. (EST)



FLOWING IN HYPNOSIS
Presented by: Edward Jorre
In this workshop, we'll be exploring and experimenting with the key components of Flowing in hypnotic changework. Getting in sync with the client and allowing the session to develop naturally is the cornerstone of generative change. We'll look at this concept through the lens of neuroscience, biochemistry, trust and safety, mysticism, and creativity as if we were painting, composing, dancing, and building a unique piece of "Art". Never worry in advance about what technique or script you're going to use, but utilize the wisdom within the therapeutic relationship, letting the session unfold spontaneously through deep listening, observation, and feeling – creating the space for deep transformation.

BIO
Edward has educational and working experience in the UK, USA, and Spain. He has a private practice in Madrid where he works with clients both in-office and online. He is currently conducting research in "Mystical experiences and Generative trance work for profound changework". Known for his "Flowing, creative and improvising" methodology where he draws from "The Arts" and his musical background (jazz, Latin, African, flamenco, etc.) blending philosophy (Sufism, Shamanism, non-dual Hindu Buddhism, Zen, phenomenology, etc.), psychology, energy, neuroscience, language, Quantum physics, symbolism, etc. in his hypnosis practice.




TUITION INCLUDES:

=> 2 FULL days of training!
=> 4 Star-Studded Workshops!
=> 4 Award-Winning Educators!
=> Handouts to ALL presentations.
=> 14 hours of Continuing Education (CEUs).
=> MP4 Video Recordings of ALL lectures.

>>> DETAILS <<<

Registration is OPEN!


Price: $ 129.00