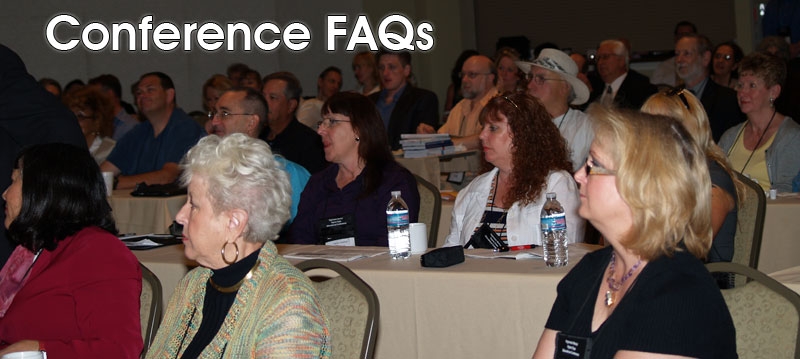 Q: Who can attend the conference?
A: Although the conference is targeted to hypnosis and wellness practitioners, it is open to the general public.
Q: When will the conference take place? Where is it located?
A: The Hypno Expo Annual Conference will take place April 24-26, 2020 VIRTUALLY at the Holiday Inn Orlando Airport in Orlando, FL.
Q: What is included in the cost of registration?
A: Full conference registrants receive access to all FREE lectures and continuing education credits.
Q: How can I receive a conference brochure?
A: To download the brochure click here.
Q: Who is eligible for a special rate?
A: Members receive a discount by logging in to their account page prior to registering. Special discount applies until Aprit 16th.
Q: Are courses included in conference registration?
A: You can register for course electives when completing your conference registration. Courses are not included in conference registration; special pricing applies.
Q: Is the conference schedule available?
A: Yes! Complete details are posted on the Association's website. A full conference schedule, including all conference lectures, courses and educators are available for your convenience. Please click here for a complete schedule lineup.
Q: What presentations will be recorded?
A: All 45 minute lectures viewed on the broadcast are recorded for posterity.
Q: What sessions will be on the conference recordings?
A: All successfully recorded lectures are included in the conference mp3 package.
Q: When will the mp3s be available?
A: Participants should plan to receive their recordings within 30 days of the event.
Q: How many people are expected for each lecture?
A: It is difficult to gauge how many participants to expect as all lectures are open to conference attendees.
Q: How are CEUs calculated?
A: CEUs are calculated on an hour for hour basis. By attending full conference you are awarded 30 continuing education units. Validation upon request.
Q: Will I receive a certificate of attendance?
A: A certificate of attendance is available upon request by emailing the Association post conference.
Q: What is the cancellation policy for the conference?
A: Registration fees are refundable, less a $25 processing fee, up until April 16th. No refund will be issued for cancellations after April 16th.
Q: My question is not listed here. Whom do I contact?
A: Please contact the Association through the contact information listed on the website.