Coaching The Unconscious Mind: Integrative Life Coaching Certification Course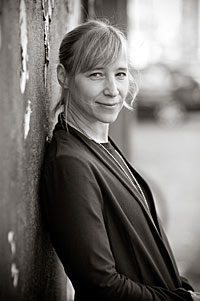 Melissa Tiers is the founder of The Center for Integrative Hypnosis in New York City. She is an award winning author, lecturer and hypnosis instructor who's coaching program is the first to focus on the adaptive unconscious and it's primary role in change work.
Integrative Life Coaching is a certification program that combines rapid change techniques from all different fields and brings them together for the most comprehensive and transformational change work possible. Traditional life coaching programs focus all the work on the very limited conscious mind, which creates surface structure changes. This is the only program that teaches you to access the adaptive unconscious, where the habituated patterns and limiting beliefs and behaviors come from.
Participants will learn a synthesis of Ericksonian Hypnosis, Neuro-Linguistic Programming, Cognitive Behavioral and Energy Psychology as well as processes developed by utilizing the latest research in Neuroscience and Mind/Body medicine. Integrative coaching allows you to make changes to your clients internal strategies for generative and congruent life changes.
Coaching is the fastest growing profession in personal development with many traditional therapists becoming coaches to expand the scope of their practice and clientele. For hypnotists, being a certified coach allows you to help a larger segment of the population and create ongoing relationships to foster growth in all areas of life.
This course offers certification through the International Association of Counselors and Therapists, one of the largest complementary healthcare organizations in the world.
The training consists of four intense days of learning. Ongoing supervision and practice are offered in the form of bi-monthly hands on practice/supervision nights and/or monthly telecoaching supervision.
Next training is TBA
1pm - 6pm
Tuition is TBA
Certification fee $45.00 for IACT members ($99.00 for non members)
An overview of the four days of training:
Day 1- Integrative Life Coaching: The structure of Change
Day one will give an overview of the life coaching structure and how to set up a recursive system of change. You will learn how to read and utilize the non verbal communication and body language that gives insight into unconscious processing.You will learn different ways of using linguistic time-line for re-imprinting the past and programming the future as well as multi-level communication for conscious and unconscious change.
You will learn many rapid techniques to change negative emotional states and interrupt habituated patterns of all kinds. You will learn to take your clients into internally focused states in ways that flow with the coaching session as well as how to introduce neuroplasticity as the underlying structure of any long term change.
This is coaching the unconscious mind in a very conscious way.
Day 2-Trance-Formational Conversations
Day two will cover some of the most powerful ways of producing change by using language that directionalizes the mind. You will learn the meta-pattern underneath all successful transformation and a model for setting up on going generative change. You will learn the many ways of linguistically shifting awareness using spatial and temporal predicates, presuppositions, metaphor and clean language. You will learn how to use the client's inherent anchors and representations to produce unconscious and in-depth changes for lasting results.
Day 3- Neuro-Linguistic Coaching
Day three will cover the basic ideas and techniques behind Neuro-Linguistic Coaching. You will experience why this more unconsciously dynamic model of NLP allows for more flexibility and integration in your changework.You will learn how to navigate through your clients internal strategies and programs to make the coaching more generative and recursive.
You will learn the basics of calibration, pacing and leading, anchoring, sub-modality manipulation and some of the core foundational patterns.
Day 4-Coaching the Unconscious Mind: Integration
Day four brings it all together.You will learn different ways to navigate inside your clients internal representations for personalized interventions. You will practice using Erickson's interspersal method of unconscious communication and the art of embedded metaphors.
You will practice break through sessions that allow you to tease out your client's internal landscape to create multi-level interventions. You will learn how to integrate your personal style, narrative and voice to develop the power coaching states needed to create ideal coaching relationships.