The Next Level
of Hypnosis Instructor Training!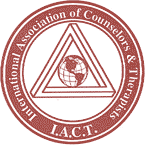 The Dynamic 5-Day IACT
"Train-the-Trainer" Master Trainer
Certification Program!
Next IACT "Master Trainer" Certification Seminar

November: Wednesday 16th through Sunday 20th - 2022
Live Interactive Online
10am - 5pm EST.
---
Discover the Art of Presentation in this immersive program that is designed to give you all the tools you need to conduct your own hypnosis certification courses. Gain confidence as you develop your own training style. Learn how to "think on your feet" and respond easily to any situations that arise.
Learn to demonstrate and explain hypnosis effectively and to create useful learning experiences and exercises for YOUR students as they become skillful hypnotists and pre-pare to embark on a new career. Use the latest audio/video technology and even learn to offer training online.
Enjoy the support of a complete curriculum in basic and advanced methods as well as trainer's manuals that show you how to present every bit of it. Access exclusive Power Point Presentations, Video and Audio files. Offer previews and promote your courses.
---
There is simply no other program like this!
First, you'll get a real "hands-on" trainer's training where you will learn and integrate the proven methods, modelled from great presenters , that will make your courses powerful and effective as you prepare the next generation of hypnotists to carry on this life-changing work.
You'll also get a comprehensive curriculum, newly revised and expanded for 2020 to reflect the latest developments in the field. There are 5 Training Manuals for your use so you can start right away. (Basic/Advanced Student Manuals, Basic/Advanced Trainer Manuals, Presentation Skills Manual). We will keep this material updated for all our CMTs and send you any revisions that we make in the future.
POWERFUL ONGOING SUPPORT - As a CMT, you'll have access to a community of trainers and resources to help you. There are power point presentations you can access and use along with an exclusive library of video and audio files, and demonstrations of new techniques and processes to keep you up to speed. We even include regular online meetings to show you what's new, network, share tips and support one another.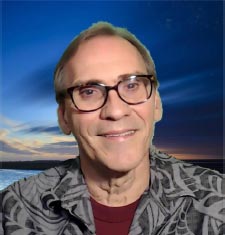 YOUR TRAINER - MICHAEL WATSON Michael is a creative and innovative trainer of hypnosis, hypnotherapy, and NLP with over 40 years of experience. An IACT Educator of the Year and a Diplomate of IMDHA., he is a frequent presenter at conferences and workshops at home and abroad. And he is COMMITTED to your success.
---
"Of all the great teachers with whom I've had the honor of studying, Michael Watson stands out because of his unique ability to communicate complex ideas and techniques in a way that allows students to easily absorb the information at a deeper level.  His entertaining delivery, along with his wealth of personal experiences with many of the pioneers in the business, assists students to not only learn valuable concepts, but also to obtain a richer understanding of the history of how those concepts were formed."
Patricia V. Scott
President, UP Hypnosis Institute
Palm Harbor, FL
"As a perpetual student with an insatiable appetite for learning, I have participated in several of Michael's courses and workshops over the years. I am consistently impressed with the depth of content, knowledge, and wisdom he provides his students. Going above and beyond, Michael always delivers the deeper dive into concepts, applications, and objectives in a way his students can grasp and then implement to benefit their clients. Michael is a natural teacher...possessing the ability to synthesize etheric concepts and protocols in a relatable and engaging way. l highly recommend participating in any of his offerings."
Suzy Day
DayLight Awakenings Hypnotherapy
Medford, OR
"Michael Watson is a leader in Generative and Evolutionary Hypnosis. His wisdom and experience are imprinted on the work I do with clients and the information I pass along to students. 
Michael provides an effective mix of well-prepared information, step-by-step instructions, and experiential exercises coupled with an engaging, witty presentation to facilitate an amazing learning environment.
As a direct result of what I've learned from Michael Watson, I have a thriving International Hypnosis and Training business. And I am forever grateful!"
Karen Hand
Karen Hand Hypnosis
Chicago, IL
"I attended three separate certifications under Michael's instruction (Prac, MasterPrac, Hypnotherapy) His grasp of the content, ability to deliver in a light and enjoyable style, and ability to create a collegial community of learners is unparalleled.
Michael's lighthearted style, accessibility to students, and breadth of knowledge and experience with the content provided me with a solid understanding of NLP & Hypnosis and how to apply both to better myself and aid others."
Tory Wozny
HR Executive
Chicago, IL
"Michael's gentle and engaging style makes learning the joyful adventure it ought to be!"
Tom Dotz
President, NLP Comprehensive
Evergreen, CO
"Michael Watson is a world class trainer and hypnotist ... who shares his skills and experience professionally, generously, congruently, genuinely with a caring and nurturing twinkle in the eye. He has made a significant, profound and lasting impact on me for which I will be forever grateful. He is a master of masters." 
Tony Moorcroft 
Master Trainer NLP
Woodbridge, Suffolk, UK
---
Next Training:
November: Wednesday 16th through Sunday 20th - 2022
Live Interactive Online
10am - 5pm EST.
Investment:
$1795 includes, course, certification fee and all materials.
Prerequisites:
Minimum of 2 years hypnosis training & must be an ACTIVE Certified member in good standing.
If you're ready to take the next step in your hypnosis career, this is the course for you.
TO REGISTER OR FOR MORE INFORMATION Call (570) 869-1021