A Message from our CEO:

It's exciting to be hosting this year's event virtually! Given the state of affairs due to the COVID-19 pandemic, it is the most responsible solution.

This year we've chosen 53 exceptionally gifted and highly acclaimed educators to bring you a versatile and well-rounded blend of extraordinary presentations to fit your experience level and interests. Collectively you have a choice of participating in 69 award-winning courses and lectures. Some presentations, uniquely connected to our conference, are not offered in any other venue; so I encourage you to seize the opportunity to select from your skill set 'wish list' and train with the pros! As if that is not enough reason to entice you to attend – included with full conference registration is a selection of 6 FREE workshops from which to choose.
Our goal in offering Hypno Expo LIVE Online! is our commitment to provide you with learning opportunities that are safe and viable.
Regards,
Robert F. Otto
Conference Register
(570) 869.1021 or Register On-Line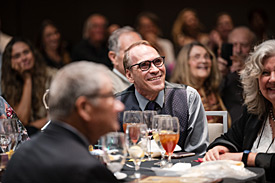 Top Ten Reasons Why You MUST Attend This Event
To Receive Training by Some of the Brightest Minds in the Profession
For Personal Growth
To Learn New Skills
To Open New Doors of Opportunity
For Professional Networking with Like-Minded Peers
To Fulfill Your Annual CEU Obligation
For Professional Development
To Revitalize Your Passion for the Profession
To Add New Tools To Your Professional Toolbox
To Improve Your Confidence and Stretch Your Academic Potential